Wednesday, December 10, 2014
In the new buying paradigm in the small- and medium-sized business space, customers are looking for an out-of-the-box, ready-to-use ERP solution with few customizations. They are even willing to adjust their needs to accommodate the solution from the ERP vendor. In return, they expect low start-up and maintenance costs. In other words, customers are not looking for a complex solution (like a Ferrari); instead, they want a solution with the best ROI (like an economy class car). For these customers, less is more.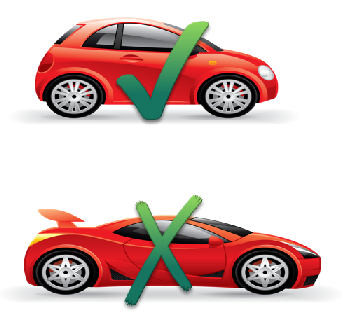 Figure:  What buyers want today
The IT industry has, for some years, been spending billions of dollars marketing the Cloud. As a result, most customers perceive the Cloud ERP as a simple solution that leverages the latest innovations, has low start-up and maintenance costs, and offers a strong out-of-the-box performance. Less is more.
Today, when it comes to selecting a new ERP system, customers often end up with a "no decision". The reason is that the brain is grappling with two conflicting objectives (cognitive dissonance). On one hand, the Partner offers a hosted ERP – even though they call it Cloud ERP – enabling the customer to have a single instance installation with unique requirements. On the other hand, the customer wants an ERP that leverages industry best practices and offers a low maintenance cost. Even subscription-based hosted ERP on Microsoft Azure collides with the common perception of Cloud ERP, as the maintenance cost of hosted ERP is much higher than the Cloud. This is why the outcome often is no decision! Hosted ERP simply doesn't provide the cost advantages that customers want. Less is more.
The mission of the Partners serving these customers should be to rethink their strategy and align their offerings with the perception of the customers. Package the ERP solution and associated services, and sell it on a repeatable cycle by offering it as a multi-tenant solution in designated packages. This will provide the customer with the best industry practice set-up, will ensure they are always on the latest version of the Microsoft Dynamics platform, and will leverage the latest innovations from Microsoft while offering a low maintenance cost. It will also create a potential global reach for Partners.
Change your business model. Offer Cloud ERP, not hosted ERP, and find out how less can be much more.
Author of the post: our former Managing Director of 1ClickFactory Denamrk Phillip Rubino.