Friday, February 5, 2016
Business in the modern world is moving at such a near breakneck pace that it can often be difficult to keep up. Our Partners are having to adjust by properly leveraging their software solutions to maintain competitiveness in the market and best provide for their customers. However, the accelerating software updates needed are forcing Partners to regularly invest in software maintenance, which can really add up in such a competitive market. At 1ClickFactory, we offer a wide spectrum of services for software maintenance and different ways to optimize the investment into it.
As you know, 1ClickFactory is committed to taking care of its Partners' business success and is determined to provide quality software solutions with manageable price structures. In this vein, in 2013 we came up with an offer that allowed us to continue to provide quality services as well as enable us to provide our Partners with stable prices for our best services.
We introduced then the 1ClickFactory Clicks - currency created by 1ClickFactory that allows Partners even greater opportunities to optimize their spending, with many added-on benefits.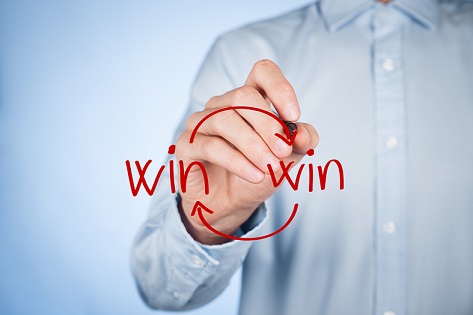 Save up to 40 %
For example, due to price scaling, paying with Clicks can result in savings of up to 40% of the service price. Currently, our 1ClickFactory Code Transformation services, 1ClickFactory Data Transformation services and 1ClickFactory CfMD Self-Test for NAV are all available through Clicks program, and we're constantly updating our list to provide even more advantages.
Validity of 3 years
Moreover, with a validation period of 3 years, Clicks provides our Partners with a risk-free method of paying for 1ClickFactory services. That way, if you end up not using all your Clicks in the first year, you don't need to worry — it's still valid for another 2 years.
Avoid currency fluctuations
Even better, Clicks will not lose their initial value. This means that your Clicks won't be affected by any inflation, deflation, or other fluctuations that can affect ordinary currencies. During the 3-year validation period, you can be assured that the value of the currency will remain the same as when you first purchased your Clicks.
And in this way, then, purchasing 1ClickFactory Clicks is like an investment into the future, providing you with a certain sense of stability in such a fast-paced and constantly changing market.
1ClickFactory services available through Clicks program:
1ClickFactory CfMD Self-Test for NAV
1ClickFactory Code Transformation Classic Reports to RDLC for NAV
1ClickFactory Code Transformation Dataports to XMLports for NAV
1ClickFactory Data Transformation from C5 to NAV
Optimize your investment – Pay in Clicks!