Tuesday, December 21, 2021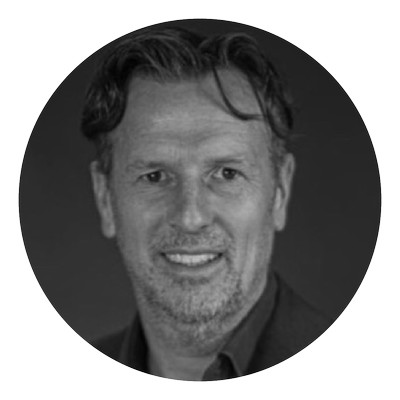 Louis Rustenhoven,
CEO
Dear Valued Partner,
2021 has been a special year in which a lot has happened. Last year, we hoped that Covid-19 would be less present in our lives in the new year, but unfortunately the virus has also been prevalent in 2021, in both our personal lives and our work. As a result, we've had to learn to be adaptable and accept that we have to deal with changes in our environment moving forward.
"Change is the only constant," is a phrase we are becoming increasingly used to hearing. We've had to evolve our businesses to be flexible to deal with not only the virus, but also the rapid pace of change within our own industry. The positive is that with change typically comes opportunity, though I understand that it is tiring at times. Please be patient; we still have obstacles to overcome!
If we look at the predicted trends within our industry, it is almost a given that we will see an ever-increasing rate of change; from Artificial Intelligence, BOTs, robotization, Internet of Things, machine learning, deep learning - the world is changing and we are right in the middle of it. However, not all change is easy; it requires us to be adaptable and have a desire to learn. We need to be open to new things and have the willingness to let things go. We will take our knowledge, experiences and learnings with us, giving us a great foundation to go into 2022 confident in our success.
If we look more specifically at our Microsoft Dynamics industry, we also see that many positive changes have taken place over the past year across all the workloads, from ERP to CRM and an ever-evolving Power Platform landscape.
If I drill into the Microsoft Dynamics NAV/Business Central ecosystem, more partners are embracing the switch to the Cloud. This migration is still in an early phase as most Business Central (BC) partners still have a small portion of their business in a recurring SaaS model. As more customers push for a move to the cloud, there will be an increasing focus in 2022 on your cloud-first strategy to meet that demand.
We are also seeing an increase in larger deployments beginning to investigate their options for moving to SaaS. Many have taken the lift and shift path as a first step. Recently at 1ClickFactory we even succeeded in migrating a customer with a 160gb database to BC SaaS smoothly. With two major releases in 2021, Microsoft has invested heavily in better user experience and a better performing, faster responding BC application. Not only are we seeing platform and engineering investments, but we are also seeing tighter Microsoft Teams integration, better developer tools and Excel-based reporting. The feedback about Business Central from most partners I have spoken with since Directions is extremely positive . The switch to the Cloud is also being made by most ISVs. We see an increasing number of ISV solutions are becoming available in AppSource. However, there are still a lot of ISVs that do not have proper migration tools to move data in their solutions from legacy versions to SaaS – and it would be remiss of me not to mention that we can help here!
According to Microsoft, Dynamics 365 revenue has grown 48% year over year, and over 70% of that revenue is already in the Cloud. So, with Microsoft Dynamics 365, we are moving to the Cloud. And instead of Dynamics CRM and AX, we now have an interconnected family of individually adoptable applications (e.g. supply chain, customer service, sales & marketing). With our Dynamics AX Solution Best Path Assessment, developed in partnership with the Microsoft product team, we helped more than 70 partners over the last two years and can support you to make an informed decision on how to transition to Microsoft Dynamics 365 Finance & Supply Chain Management and how big of an effort it is.
For both BC and F&O, the journey to the cloud does not end once the migration is complete. You are at the mercy of the continuous deployment lifecycle and keeping your customers' solutions "evergreen" 😊. With each platform update, you or the customer needs to perform at the minimum User Acceptance Testing. Taking a risk and opting out of testing is not a solution. An unidentified error appearing in the production environment after an automatic update is damaging your customer's business and costing you their trust as their Microsoft Partner. With our BC Extension Maintenance and F&O Solution Maintenance services you can make you and your customer's lives a lot easier.
In 2022 the Power Platform - and in particular, Power Apps – will bring huge potential for you to expand your services portfolio and therefore, generate increased annuity revenue per customer around Dynamics 365. We see that Microsoft is not only investing heavily into the development of Power Platform but is also looking at ways to make it more commercially attractive to customers. For example, we saw a priced reduction of licenses by almost 50% in 2021. Knowing that the future of Microsoft Dynamics is linked to the Dataverse is only the start of the journey; understanding what you can achieve through seamless integration with the Power Platform is crucial for you to being successful. Managing Power Apps implementations are easy enough when you have a handful of clients, but when they start to grow in number there's a need to be able to manage these at scale. Keeping solutions built on the Dataverse up to date across multiple client tenants and ensuring consistency of versions can also cause headaches, whether they are one-off customer deployments or IP that you are managing yourself. If you are looking for help in solving these common challenges and want a solution to manage all Dynamics 365 and PowerApps implementations in one place, our Cloud Partner Panel could be helpful to you. I am also excited to announce that all our partners will have unlimited access to Cloud Partner Panel as part of their membership package!
Statistics from IDC and Gartner shows that over the next five years, there are 500 million new apps that need to be built. Additionally, approximately 50% of office work could be automated today if there was just somebody to do it. The way we used to solve this is by hiring an army of developers. But there's also been a study predicting a 4 million professional developer shortfall over the next few years. Hence low code development via Power Platform is not only a big opportunity but maybe also a huge necessity. And apart from developers, there is enormous demand and shortage in presale, consultancy, and architectural capacity to start projects. It's our job to help you deliver outstanding Power Platform and Dynamics 365 projects in 2022.
Even though we have started our journey to the Cloud, there may still be considerations for not migrating your customers to BC SaaS. The localizations or the ISV add-on are not yet available as an app, high requirements for backup and database management or the investments are still too high -are legitimate reasons not to migrate yet. These reasons have led to, among other things, a significant growth of the installed base of our Managed Dynamics Azure Hosting (Self Provisioning). It is a good short-term alternative that customers are seeing as a steppingstone to SaaS.
Changing and learning every day starts with ourselves. We can be stimulated by carefully listening to our customers, talking to people who think differently inside and outside our industry, looking into new technological developments and into business models that may even come from other industries. This learning also applies to the change we as 1ClickFactory are going through as an organization. Next year we will leave the brand "1ClickFactory" behind and together with QBS we will continue to support you as one, single company in all these changes with our high-quality services.
With all these changes we have seen, I really hope that you will have time in the coming weeks to reflect on what you have learned in the past year and how you want to develop yourself and your business in the year ahead. I want to thank you all for your continued support in 2021! Let's be thankful that we are active in the IT industry where there are so many growth opportunities.
Most importantly, I sincerely hope that you and your loved ones have the time and peace over the coming weeks to enjoy each other's friendship and love. I wish you a Merry Christmas and a Happy New Year! I hope to see you all in person soon and I wish you a great 2022 together with lots of new learning, opportunities and adventures!
Warm regards,
Louis