We suggest using Google Chrome, Mozilla Firefox or Microsoft Edge browser for the best user experience.
OK
In these unusual times we want to assure you that we are as committed as always to deliver our services to you and your customers on time.
Read more
Service available to order until September 30th EOD, 2020

Don't let CfMD overwhelm you! Certify your add-on faster, with less hassle and less expense using our CfMD Services.
1ClickFactory has built a number of services to help ISVs minimize the expenses and time needed to get their software solution through the Certified for Microsoft Dynamics (CfMD) process. These services can be bought as a package or individually to suit your needs.
In the last three years, we have helped more than 350 add-ons through the process of becoming CfMD, either through support with our CfMD self-test service or with other 1ClickFactory CfMD services.
Important: Please read the latest announcement / blog from Microsoft on the changed requirements and benefits related to CfMD before you sign up with 1ClickFactory. CfMD Self-Test is C/AL solutions only, and if you have a solution which is designed in AL code and based upon the current version of the Business Central SaaS Service, you can use the AppSource validation test as a substitution of the SST.
1ClickFactory CfMD for Business Central on-premises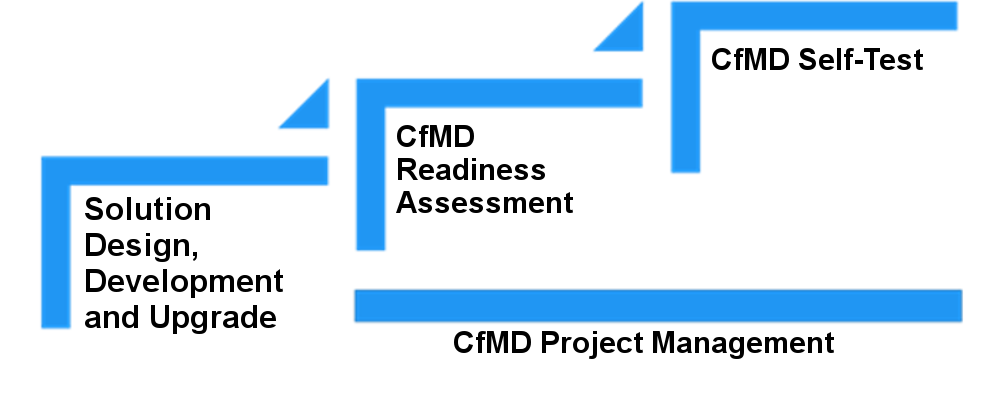 Get started with CfMD with our core CfMD services:
Why use 1ClickFactory CfMD Services?
Please contact your 1ClickFactory local office or request consultation to get started today!