We suggest using Microsoft Edge, Google Chrome or Mozilla Firefox browser for the best user experience.
OK
What needs to be addressed before migrating to Dynamics 365 Finance and Supply Chain Management
Free checklist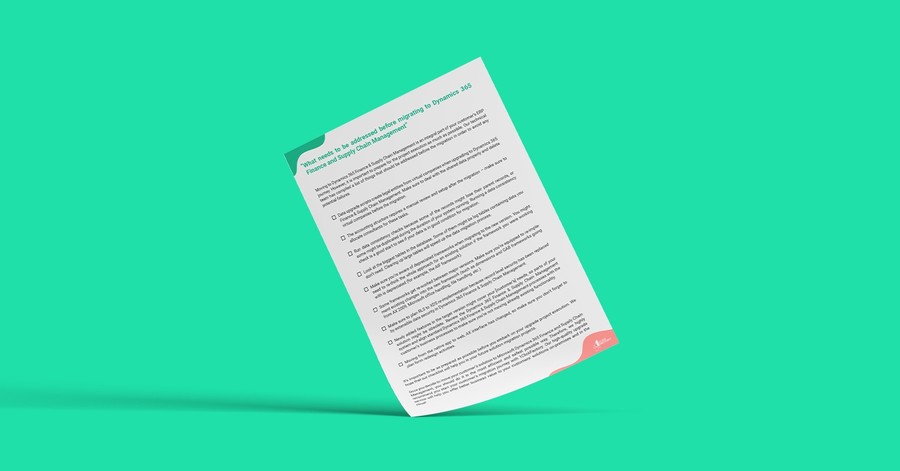 Reading time: 3 minutes
This checklist is best for: 
Moving to Dynamics 365 Finance & Supply Chain Management is an integral part of your customer's ERP journey. However, it is important to prepare for the project execution as much as possible. Our technical team has compiled a list of things that should be addressed before the migration in order to avoid any potential failures.

More resources on AX and Finance and Supply Chain Management: