A Self-Provisioning Service for NAV on Azure Case Story, 2016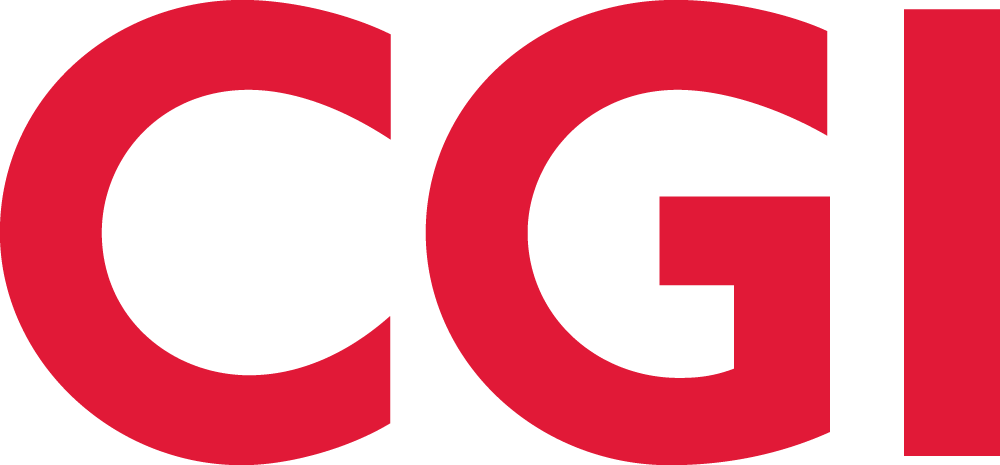 Situation
In 2015, CGI Norway responded to a RFP (Request for Proposal) for "Nettalliansen" (The Network Alliance), entering the tender qualifying process with 11 competitors.
CGI is a new global information technology (IT) and business process services (BPS) champion. CGI is the world's sixth largest independent IT and BPS company, as well it is among the top 10 IT/BPS providers within the Global Outsourcing 100 ranking.
After being qualified as one of the five top competitors for the RFP process, CGI signed on with The Network Alliance in June 2015 to fulfill their wish for a common cloud-based ERP solution. The Network Alliance operates to plan, coordinate, administer, order and purchase goods and services on behalf of 60 Grid Operators in Norway (producers of electricity to consumers).
Stig Langset, Sales Director at CGI Norway, undertook the project with some hesitation, stating: "this was our first Dynamics NAV on Microsoft Azure solution implementation. Not only that, but were also quite perplexed by Microsoft's pricing model for the Azure platform. It's quite complex and difficult to understand".
The Network Alliance project was a challenge for CGI Norway in many ways, in learning: new business models, new technologies and a new delivery model. Upon accepting the project CGI Norway extensively researched how to implement Microsoft Dynamics NAV quickly and securely while minimizing the risk and investment to both CGI Norway and its customer. When CGI Norway discovered 1ClickFactory's Self-Provisioning for NAV on Azure service, it was the exact solutions they had been looking for. Langset describes it best saying, "we saw it [1ClickFactory Self-Provisioning for NAV on Azure] as a simple and predictable pricing model to help us to plan our customer's ERP expenses and reduce risk for the project. It was the ideal solution for this engagement!".
Solution
The Network Alliance required a cloud-based solution that suited their modern ERP users, with a hardware requirement described simply as: "if you have the internet and a browser, you are good to go". To that end, the ERP solution had meet these benchmarks:
Reachable through all platforms and devices;
Simple and quick to implement;
Scalable to expand users sharply in the near future;
Straightforward & manageable pricing model; and
Match familiar Microsoft Office user interface.
Taking all these requirements into consideration, Microsoft Dynamics NAV on Microsoft Azure seemed to be the perfect fit for this project and the 1ClickFactory Self-Provisioning for NAV on Azure service was the last piece of the puzzle for CGI Norway's PowerCloud solution.
"1ClickFactory's service fit our client's unique needs and requirements by offering flexibility, as we were able to add or remove end users with just a few clicks; plus it lent reliable performance, security and capability to provision our highly customized solution, PowerCloud", explained Langset.
After leveraging 1ClickFactory's Self-Provisioning for NAV on Azure Service, CGI Norway launched The Network Alliance's new cloud-based ERP solution in 2016 to 150 users, with the plan to increase the user base to 1,500 quickly.
Benefits
The 1ClickFactory Self-Provisioning for NAV on Azure service automates Dynamics NAV on Azure deployment for Microsoft Dynamics Partners.
"We had the ability to have the new NAV solution up and running on Microsoft Azure in just 2 hours – it was incredibly quick and easy to set up," exclaimed Langset from CGI Norway.
CGI Norway's collaboration with 1ClickFactory provided the Partner the predictable and simple pricing model they were searching for, explains Langset: "There were no surprises! We were offered a subscription (fixed per-user-per-month) that helped to plan our ERP expenses and reduce our project risk."
With 1ClickFactory's 24/7 support of both Dynamics NAV and Microsoft Azure, the CGI Norway team had support and guidance for each step of the implementation. Langset describes working with the support team as such: "[1ClickFactory's] knowledgeable support assisted us whenever we needed it for each question we had regarding Dynamics NAV and Microsoft Azure. They responded in a timely manner and were very reliable".
About CGI
For over 40 years, CGI has been committed to helping all of their stakeholders succeed. CGI employs 72,000 professionals in more than 40 countries across the Americas, Europe and Asia Pacific, providing end-to-end IT and business process services that facilitate the ongoing evolution of their clients' businesses.
CGI prides itself on being a global company, but having local accountability with committed experts in a variety of disciplines. With a global reach, CGI can be there for their clients 24/7.  CGI provides services offerings beyond IT and BPS, including system integrations, application development, infrastructure services and digital IP solutions. 
CGI's Power Cloud Solution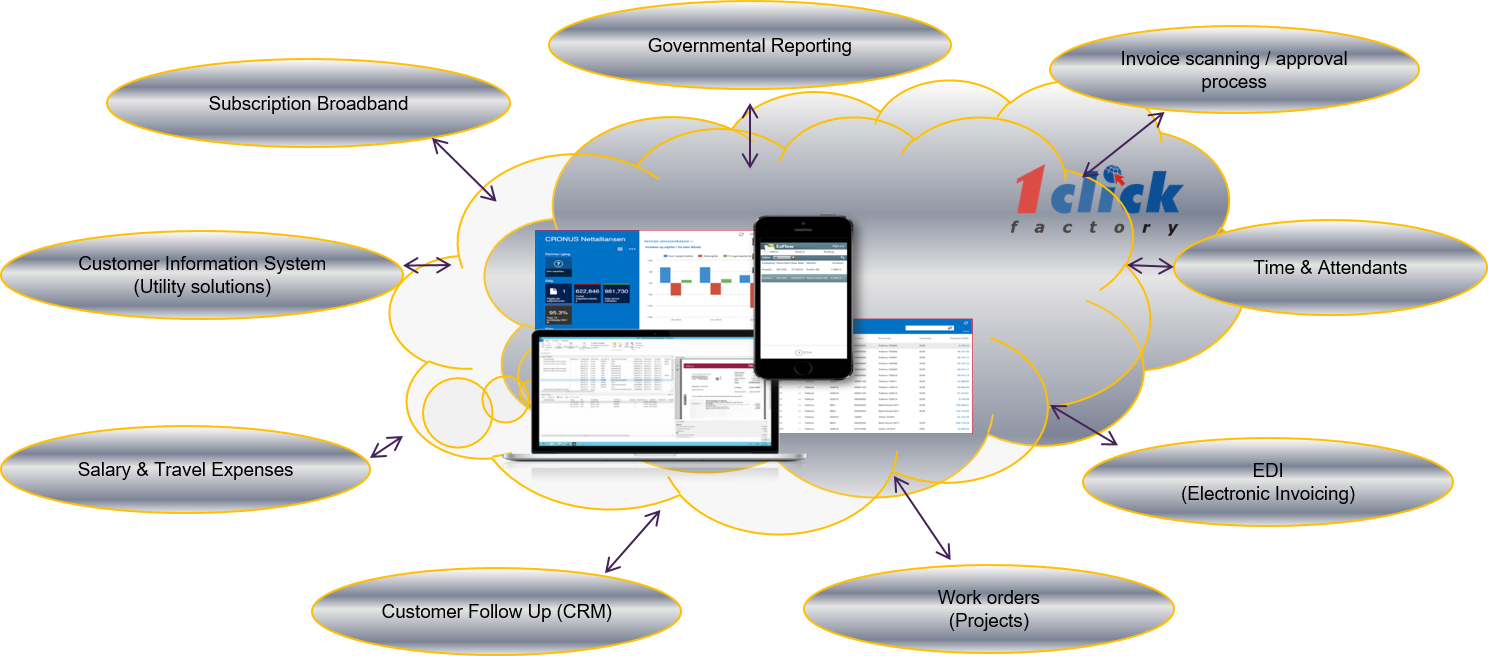 CGI's PowerCloud solution's core is multitenant Microsoft Dynamics NAV application running on Microsoft Azure and integrating via web services or third party applications to each of its multi-layers:
NAV on PC for accountants and administration (NAV App for Service workers).
ExFlow (invoice scanning and approvals).
WinTid time & attendance registration (CGI's IP).
Integration with Huldt & Lillevik Salary solution.
Integration with Visma Net Expense solution (travel expenses).
Integration with Utility Branch solution (consumer invoicing).