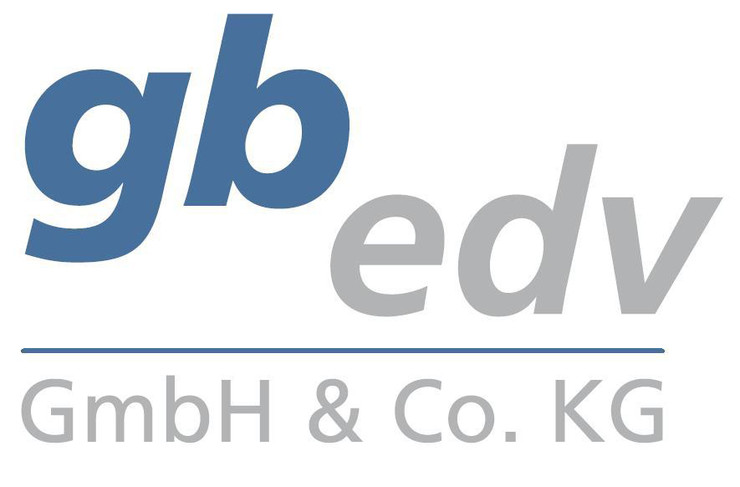 Partner Case Story, 2017

Challenge
"Keeping up with the velocity in which Microsoft is now releasing updates to Microsoft Dynamics NAV has been challenging.  It has definitely helped quickly enhance various areas of NAV all at once, but from an ISV's (Independent Software Vendor) perspective it has amplified our need to resolve the inefficiencies of our software testing processes greatly," says gbedv CEO, Georg Böhlen.
gbedv's Dynamics NAV Add-on OPplus is an all-in-one solution for financial management. OPplus aims to control and manage financial flows in an easy, convenient way. It is developed as a set of Financial modules of which most can be used independently: Base; Association; G/L Open Entries; Extended Lists and Reports; Trial Balance and Affiliation; Payment; Installments; Assets Accounting; Multiple Payment Discount.
As a best practice, Microsoft recommends having automated test scripts for Add-On development for all ISVs as this ensures better product quality and reduces testing time. In a perfect situation, all ISVs should create these automated test scripts at the beginning with the initial development code.
This is essential, as a new version of Dynamics NAV is released once a year and cumulative updates (CU) or hotfixes are released every month (or even more frequently). Thus, Dynamics NAV Add-On publishers must follow the new releases as well as routine updates closely to run tests with each modification in the code. Having this shortened timeframe increases the risk to the ISV, not affording much time to look for defects if an automated software testing process isn't leveraged. 1ClickFactory partner, gbedv, faced these difficulties in managing software testing for their Dynamics NAV Add-On solution, OPplus.
Since the OPplus Add-On is suitable for many Dynamics NAV versions and localizations, testing had become greatly time extensive, even more so when new functionality is added or another new NAV version is released. Thus, gbedv was challenged to save time on dedicated add-on testing, but at the same increase the quality of OPplus.
Solution
gbedv presented 1ClickFactory with their daunting software testing challenge to see if we could overcome these frequent testing hurtles through automation. We set to work to automate OPplus Add-On testing for all Dynamics NAV versions, starting with Dynamics NAV 2016 through developing automated tests scripts that could be run continuously.
What is Automated Software Testing?
As recommended by Microsoft, each Microsoft Dynamics NAV Add-On application's functionality should be tested for defects before its release and upon new releases to ensure product quality. This also requires repeatedly testing each time the code in the application or Dynamics NAV is modified. When performing tests manually, test engineers strive to catch defects, but they always creep in and often reappear, even with the best structured manual testing processes.
Automated software testing can look inside an application to review memory contents, data tables, file contents, and internal program states to determine if the product is behaving as expected. Test automation can easily execute thousands of different complex test cases during each test run, providing coverage that is impossible with manual tests.
Additionally, manually repeating tests becomes costly and time consuming; thus, test automation is the best way to increase the effectiveness, efficiency and coverage of add-on solution testing. Once created, automated tests can be run continuously at no additional cost. Automated software tests are also much faster than manual tests, reducing the time of running repetitive tests from days to hours. This time savings directly translates into cost savings. Given this, many ISVs have found that automated software testing is an essential component to reliably publishing and updating Dynamics NAV Add-On Solutions.
Automated testing for OPplus
Originally, to test OPplus, gbedv created internal testing tools that would also demonstrate the solution to the new customers done through an empty Company necessary master data and some specific data created based on Add-On functionality. This was not scalable.
New automated software tests, covering OPplus' customizations made in Payments, Chart of Accounts, Accounts Schedules, were created as independent objects set for OPplus, based on already existing internal gbedv testing tool logic, but including new standard NAV testing techniques (i.e. Library codeunits).
These individual automated tests verified/validated that these primary functions of the OPplus solution as running without errors, incompatibility or any such bugs/issues. If an error is encountered, an alert is sent to detect and identify the problem code, without the days of manual testing required for each solution update, nor is the automated testing susceptible to human error.
"Partnering with 1ClickFactory, we were able to streamline our testing process for not just one but all versions of Dynamics NAV that we support with OPplus, for each module we offer," explains Mr. Böhlen.
Benefits
Using 1ClickFactory's Automated Software Testing service gbedv automated their testing as well as the quality and quantity of their testing procedure for their add-on Dynamics NAV solution, OPplus.  While increasing the number of testing being run, gbedv was also able to decrease the total testing time through running automated testing scripts, rather than manual tests following each solution upgrade as had been previously done.
The specific automated software testing scripts, created by 1ClickFactory, were also developed to run across various product versions enabling gbedv to detect and identify errors in each version/release of OPplus, which usually requires a different script being written for each unique version of the add-on solution.
Beyond the time saved on manual testing, gbedv also enjoys the labor cost savings of 12 days, annually, of a senior developer's resource time by not having to code a new test script for each new Dynamics NAV Cumulative Update (CU) release, one new update published per month.
Beyond labor/cost savings, gbedv gets the peace of mind of knowing that OPplus is guaranteed to be compatible with the latest code base of Dynamics NAV, including each new CU release, before any official release has been published, which also eliminates the anxiety of having to experience a fire drill of assembling critical resources if a new error/incompatibility is introduced upon Dynamics NAV update.
"Overall we have been impressed and very satisfied with the automated software testing 1ClickFactory has delivered for our OPplus solution. The quality and speed of work 1ClickFactory delivers has kept us a happy customer and will definitely have us using more of their service in the future!" exclaimed Mr. Böhlen.
About the gbedv
gbedv GmbH & Co. KG is a Microsoft Certified Partner specializing in the installation and customization of Microsoft´s ERP software, Dynamics NAV. In addition, the company trains their customers on how to handle and work in the latest Dynamics NAV business solution version and earlier versions.

OPplus: A gbedv Solution
OPplus is a certified standard software, that supports Microsoft Dynamics NAV, offering a comfortable All-in-One solution for financial management, which combines gbedv's expertise and know-how of nearly 30 years of vertical experience, making OPplus a powerful solution for every single area of a company's financial accounting.
The solution was created to simplify complex accounting processes and increase data streams, which needs to be processed in every company's Finance department. OPplus helps companies manage customers, vendors, banks, tax authorities and offers elegant solutions for the Payments, Associations, Trial Balance and VAT, G/L Open Entries, Extended Lists and Reports, Installments, Assets Accounting and the module Multiple Payment Discounts. OPplus is comprised of nine different modules. Each module covers a specific Financial Management area and lets users benefit from the user-friendly, accelerated workflows.